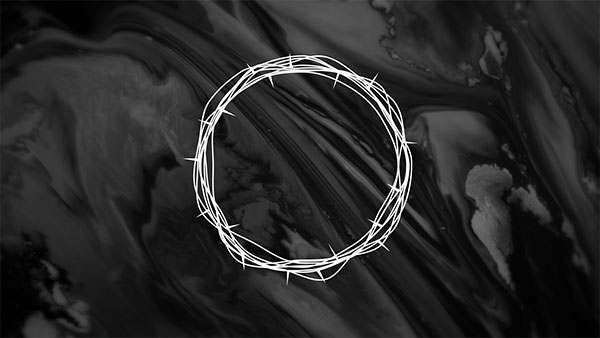 April 5, 2020
The church building may be closed, but the "people who are the church" will be together – separately! We will be worshiping online only this Sunday. Only essential staff members will be admitted entrance to the building.
Scripture: Luke 23:44-47
Message: "Famous Last Words"
Live Stream: 9:30 & 11:00 | fumctulsa.org | FUMC App
Worship Resources (Song Lyrics, Videos, Etc.): fumctulsa.org/worship
First Kids Palm Parade
First Kids is hosting a virtual palm parade.

Have your kids find or make branches to wave in their own personal parade and post pics or videos in the comments on their Facebook post.
Service of Darkness
Thursday, April 9

5:00, 7:00, & 9:00 p.m.
Our Tenebrae service of darkness will air on our livestream at 5:00, 7:00, and 9:00 p.m. on Thursday, April 9. This service helps us enter into the darkness with Jesus so we're ready to step into the light on Easter Sunday.
Small Group/Sunday School Resources
In these times of social distance, it's up to all of us to find new ways to connect with one another! Use virtual meeting software like ZOOM or FaceTime to gather online. If you need some curriculum for your group or something to listen to together, check out our entire selection of online resources.
Be sure to look for a new Inductive Bible Study by Dr. Arden Autry on the book of Philippians. A new lesson will be available on FUMC's website and app every Sunday morning.
FUMC Extensions
If you are in need of one of these services from our church please call 918.592.3862 and use these extensions:
Congregational Care Pastor: Extension 1111 (8:30 a.m. to 5:00 p.m.)

Pastoral Emergency Need: Press 9 (after 5:00 p.m.)

Grocery or Prescription Pick-up: Extension 1123 (9:00 a.m. to 4:30 p.m.)

Volunteer Opportunities: Extension 1123 (9:00 a.m. to 4:30 p.m.)
Worship Resources
fumctulsa.org/worship
Need words to the songs? Looking for a Sunday school lesson for your kid? We've got a new page of resources just for you. It includes lyrics for songs sung at both live stream services, video lessons from our First Kids and Firsties directors, and more.
Online Giving/Account Tutorials
Chris Tabberer, the FUMC Executive Administrator, has created video tutorials to help you set up and manage your online inFellowship account with FUMC.